175pages on
this wiki
Home
YA Society Reads Book of the Month


YA Society Reads is Wikia's dedicated Young Adult book community. Join us for our monthly book chats, fantasy castings, polls, and more!

This month we are reading Kiera Cass' ''The Selection'', the first book in the series. Think The Hunger Games meets The Bachelor. It's a fun read, so join us this month!
Browse
Adopt a Wikia
Sci-Fi/Mystery
Fantasy
Young Adult Fiction
Gone Girl Trailer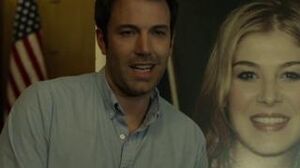 Are you ready for the premiere of Gone Girl? We can't wait!
Poll Booth
What is your favorite type of romance novel?
Popular Videos