The Iron Trial is the first in the Magisterium series by Cassandra Clare and Holly Black. The story follows Callum Hunt, an outsider young boy who happens to possess magical capabilities. He is enrolled at the Magisterium, the school for magicians, against the will of his father. He discovers some truly life-altering things that could change everything.






Join the discussion here...

Cassandra Clare and Holly Black met ten years ago and instantly connected. They are the bestselling authors of The Shadowhunter Chronicles and The Spiderwick Chronicles (consecutively). Together they created The Iron Trial, the first in The Magisterium series.


Here is a fun tweet from Cassie!

"@soclace: " Do you and Holly have a playlist to listen to while writing the Magisterium books?" The soundtrack of our chatter, I think.

— Cassandra Clare (@cassieclare) September 16, 2014

Click here to view more!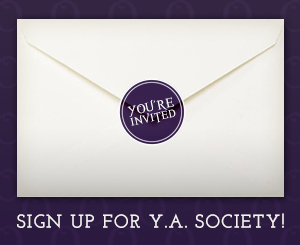 What did you think of the ending?
Discuss the ending here! Warning: SPOILER ALERT!





Create blog post
Halloween is almost here! So...are you prepared? We have everything you need! From costume guides, to book selections, to Halloween-themed recipes...there is …

Read more >

With Halloween right around the corner, we want to know...who is YOUR fictional vampire BF? Take the quiz to see who you are matched with!




Read more >
See more >