This month, we are reading The 100 by Kass Morgan, which was just released a few months ago!

Ever since a devastating nuclear war, humanity has lived on spaceships far above Earth's radioactive surface. Now, one hundred juvenile delinquents - considered expendable by society - are being sent on a dangerous mission: to recolonize the planet. It could be their second chance at life... or it could be a suicide mission.

There are live triangles, life or death situations, and a LOT of drama amongst the 100 teenagers sent to earth. You won't want to miss out on our May read!

100 Discuss the book series HERE!

PSSST! Want to check out past book clubs or know what we're going to read next? Click here!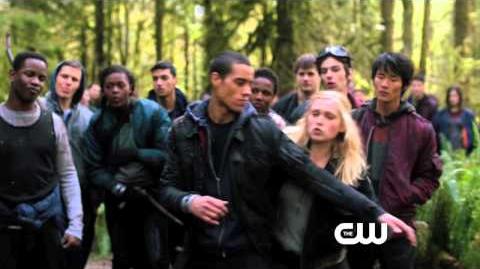 For more The 100 forum discussions...click here!

Vote in more polls here...



Create blog post
Hey there!

Kass Morgan, the author of The 100, answered YOUR questions about her life as an author, the series, working with The CW producers, and more! Thank y…

Read more >

Hello, everyone!

http://vsbattles.wikia.com/wiki/VS_Battles_Wiki

Can you join it? If you're interested in them, then here you go.

Read more >
See more >