The Selection is the first in the series by Kiera Cass. For thirty-five girls, the Selection is the chance of a lifetime.

But for America Singer, being Selected is a nightmare. It means turning her back on her secret love with Aspen, who is a caste below her. That is, until she meets Prince Maxon and everything changes.






Join the discussion here...

Kiera Cass is the national bestselling author of The Selection series. She just released the third book in the series in May. Did you know that Kiera used to be a theater buff, seasoned dancer, and choir member?


Here is a fun tweet from Kiera!

Yeah, if The Selection became a movie I'd do a cameo. If they didn't invite me, I'd sneak in, hug peeps, & steal a costume. #MoreSelection

— Kiera Cass (@kieracass) August 14, 2014

Click here to view more!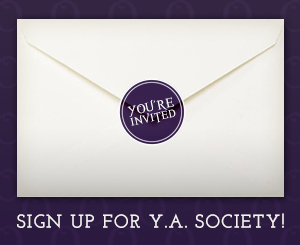 Aside from America, who is your favorite girl?





Create blog post
First off, I'd like to mention that I'm a huge fan of both Harry Potter and the Percy Jackson series. I mean, who doesn't like fantasy books that are well-written…

Read more >

John Green recently posted about a #TFIOSelfie contest on Twitter. The Wikia office decided to have a little fun with it...what do you think? Tell us in the c…

Read more >
See more >