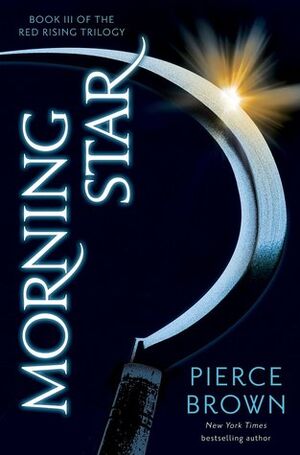 Morning Star by Pierce Brown is the last book in the thrilling Red Rising book series. Born a lowly Red in the mines of Mars, Darrow lost his beloved wife to the treacherous Gold overlords. Vowing to fight for the future that his wife believed in, Darrow joins a secret revolutionary group and is remade into a Gold so that he can infiltrate the ruling class and bring them down from the inside.
Now, after years of hiding amongst the Golds, Darrow is finally ready to declare open revolution and throw off the chains of oppression. Nothing in Darrow's world has been easily won, and this final fight will be the most harrowing of all. More here...
Discuss the book HERE!
PSSST! Want to check out past book clubs or know what we're going to read next? Click here!


For more forum discussions...click here!

Who is your favorite character in the Red Rising trilogy?
Vote in more polls here...


Create blog post
We are reading Morning Star by Pierce Brown this month, so we thought it would be fun to do a fantasy casting! Who do YOU envision portraying your favorite ch…

Read more >

I have something fun and cool regarding Harry Potter and it is called the Sorting House Quiz.




So if you want to see what house you belong in, go to this link to do s…

Read more >
See more >